Pinterest is a dominating force in the marketing world that can greatly impact your business growth. However, with trending platforms like Instagram and TikTok hitting the headlines, Pinterest can often be the forgotten marketing tactic. And hey, we get it- adding another platform to your marketing strategy can feel overwhelming; however, Pinterest can create a massive shift in your business. So if you are ready to learn more, keep reading for 5 ways Pinterest can help grow your business.
Take it from us; once we started implementing Pinterest strategies for our clients, we saw massive brand visibility and sales conversions. 
BEFORE: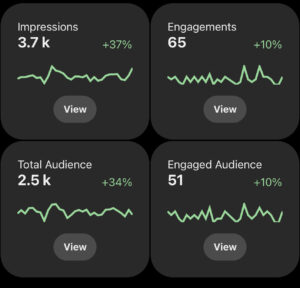 AFTER: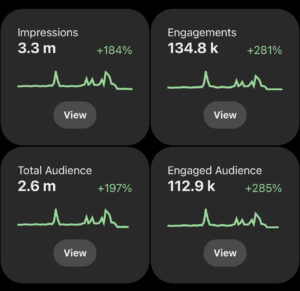 As you can see from these analytics, our clients had a massive shift in impressions, engagements, and audience- which translated into a higher rate of conversions for their band. So, if your interest is piqued, let's dive into 5 ways Pinterest can help grow your business. 
Brand Visibility
Pinterest offers both ads and evergreen content options to grow your brand visibility, as you can see from the analytics, we shared with you. As a result, we increased our brand's visibility to 1.8 million! That is a lot of eyes on your products, services, and brand. Pinterest, when done right, can create massive shifts in brand visibility to create loyal customers and a bigger audience. 
Drive Website Traffic
Including your website address on your business profile and creating pins and ads that will increase website traffic is easy. And with updated analytics, it's easier than ever to track website traffic and website conversion from Pinterest. You can even include product specs and pricing on pins to send traffic to sales and product pages. 
Run Ads and Promotions
Intuitive ads, nurturing content, and promoted pins all work together to create a dynamic strategy to increase sales and traffic. You can target interest and demographics and promote top-performing pins to get more eyes on your content. And when you hire an agency like Rose & Gold, we can help create your Pinterest strategy, ads, and content to help you grow your brand. 
Increase Brand Authority
It's easy to build a cohesive brand on Pinterest and use your profile, analytics, and content to create more brand authority. When you offer solid content and increase your number of pins, audience, and catalog, you will create a more substantial online presence and increase your authority. 
Increase Sales With Catalogs
Creating product catalogs and driving sales on Pinterest is now easier than ever, and we are seeing massive conversion rates for our clients using this feature. Now you can create shoppable pins that are easy to upload using simple codes, and it's even easier for customers to browse and buy right from your Pinterest profile. 
Want to learn more about ways Pinterest can help you grow your business? Schedule a call with our team to discuss Pinterest strategy and how we can bring this game changer to your company and marketing plan. We can fully handle your Pinterest strategy from concept to content! Just schedule a call or email us today: (413) 224-3363 or hello@roseandgold.com.